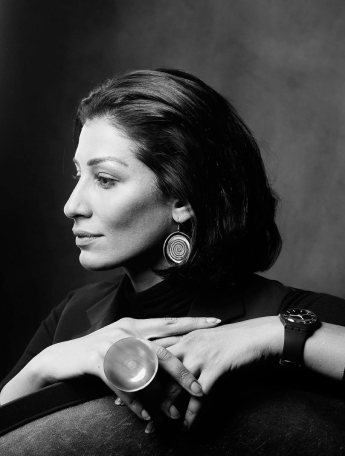 About us
Photo Atelier Marashlyan is the first professional photo studio in Armenia, it was founded by Emma Marashlyan in 2013, specialized in organizing photoshoots in Armenian traditional and vintage costumes.
In the 90s, Emma, ​​being a little girl, went to Moscow with her family, where she studied at school, graduated from the medical institute, worked by profession, but photography was her real passion.

More than ten years ago, she decided to become a professional photographer and enrolled on portrait photography course in Moscow. During her holidays in Yerevan she used to go to different parts of Armenia and took pictures of her homeland. But the desire to have a person in it prevailed.

In 2010, Emma and her family came back to Armenia and three years later she founded her own photo studio. That idea came on her mind at the moment when she was looking for a studio to make her family portrait in Armenian traditional costumes. Later it became clear that there are many other families in Armenia and abroad, dreaming of such family picture.

Photo studio organizes individual, family and group photo shoots in traditional Armenian costumes from various regions of historical Armenia. Photo Atelier Marashlyan became one of the most popular places for tourists and locals as well, and the tradition of family photography recognized as a new trend, in many families you can find such a photo, which captures few generations.
Our team